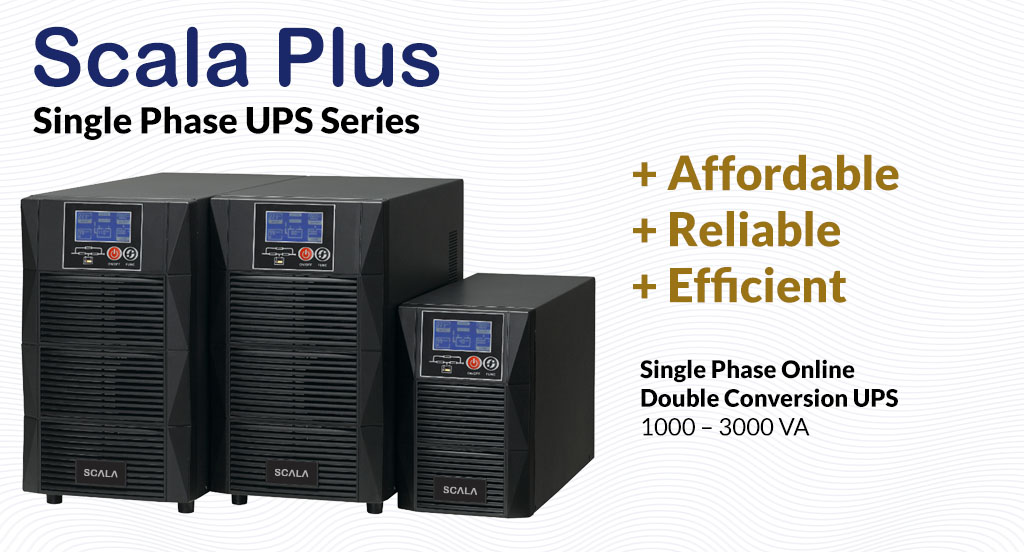 High power density
More real power in watts, 0.9 pf on 1000 – 3000 VA and 6000 -10.000 VA
True Online Double Conversion
Continuously monitor and regulating both voltage and frequency.
LCD display with backlight
Intuitive interface provides detailed and accurate information with the ability to configure locally.
Two-years warranty
On electronics and battery to provide peace of mind.
Wide Input voltage window
Reliable for harsh and severe power supply condition
Fan speed automatic control
Balance with variable load ,maintaining operating temperature of the system.